It's THAT time of year!  FotoDC has kicked-off and will be wrapping up their festival with several exhibits and events taking place over the next few days.
FotoDC's annual Festival – the largest event for the organization – takes place every November and attracts 40,000+ attendees each year.  Whether through fine art photography, photojournalism, or the work of emerging artists, FotoDC provides a dynamic, evocative, engaging experience for photographers, cultural institutions, galleries, curators, schools, area residents, and tens of thousands of viewers.
During FotoDC, you can view the work of Shelby Artist, Dominique Fierro and purchase some photography for your new home!
Dominique is returning to FotoDC as a Winner of 2011 FotoDC Flash Exhibit.
Dominique Fierro's Winning Exhibit at FotoDC 2011
Photo Credit: SwedishScene.com
☆☆☆☆☆
☆☆☆☆☆
*You can view the full calendar of events by visiting FotoDC OR Brightest Young Things*
ADDED BONUS: BYT HAS PARTNERED WITH UBER!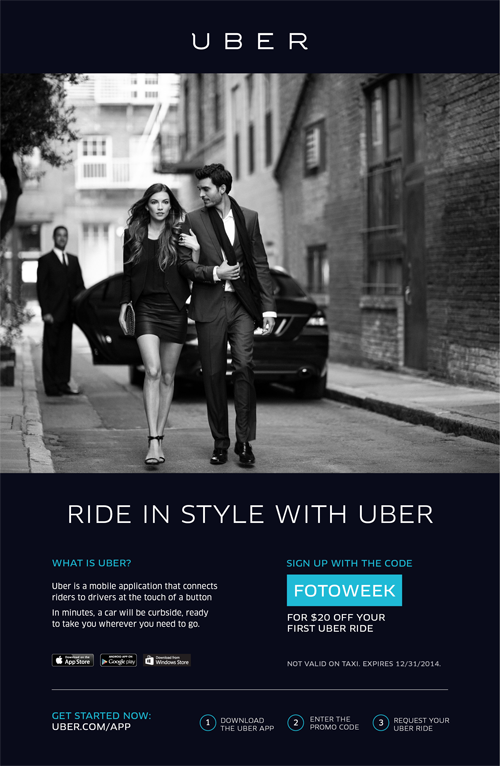 BYT has partnered with Uber to get you around FOTO WEEK hassle free and in style! Sign up with promo code FOTOWEEK now and your first ride is FREE up to $20. (not valid on uberTAXI)
ALREADY HAVE UBER? Enter code DCFW and take a ride during Foto Week for a chance to win $50 in Uber credits.
**(portions of this information has been reposted from BYT PhotoWeek Preview 2014 and FotoDC)